Welcome To The Video Game Wiki!
"We just want to play!" ― Webber

We have changed our name. We are now the Video Game Wiki. To those that are new, you should take a look around and see what's going on, you should contact the founder or other
Admins
. The founder's username is
PvZGwchampion
, if you ever need him. This Wiki is about
Video Games
you may have played or are playing right now.
You can tell stories about your favorite games and fails or crazy adventures you may have encountered. If you want to share, you can put it on the blog in the community section or in the message wall in the founder's profile. Some games may not be completed yet and more are to come. The Video Game Wiki currently have 108 articles with many more to come. This Wiki is open to anyone at this point,. just ask the Founder.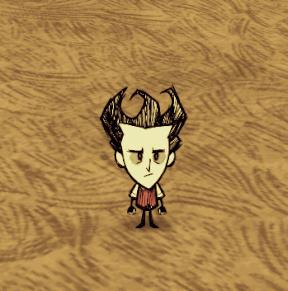 If You Want More...
Some games will be placed throughout the Wiki of games the founder or Admins have played before including Plants VS Zombies Garden Warfare, Fortnite, and much more. Always make sure to see the trending article at the top. If you want to add a game, contact an Administrator or Bureaucrat and it may be approved and put on the Wiki. If you want to change any info or add pictures, you can do so. For info of Inactivity, click here.
Polls
What's your favorite genre of video games?
Featured Article
Wilson
is the first unlockable character in
Don't Starve
. He was brought into the constant by shadows and still remains in there until escape.
Community content is available under
CC-BY-SA
unless otherwise noted.